Picture Perfect Puppy Perks
We are here to set you and your new puppy up for success and we want you to know that getting a puppy from us comes with a lifetime of support.
We are so happy you are part of our pack and we can't wait to help you get started!
Have questions about your new puppy?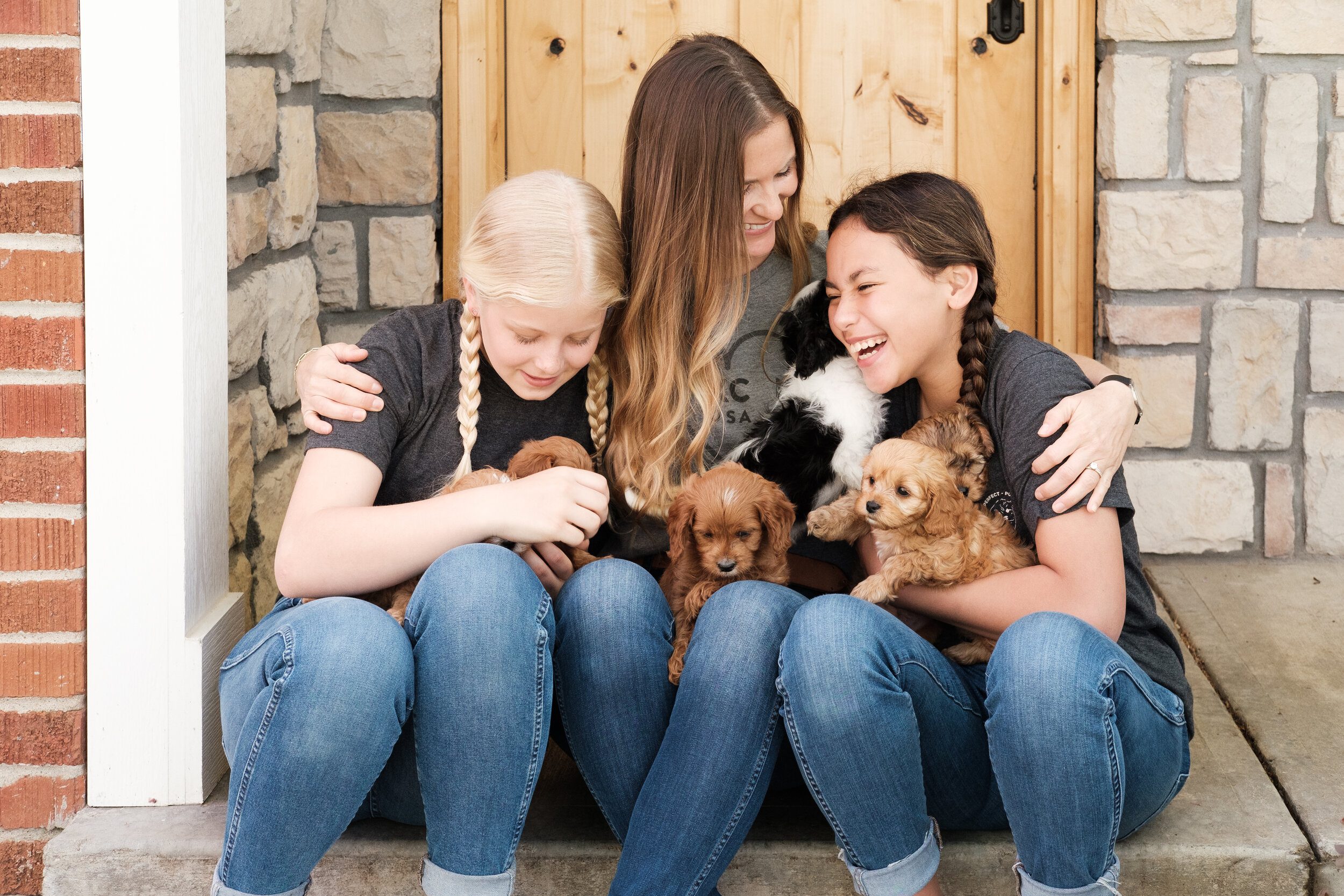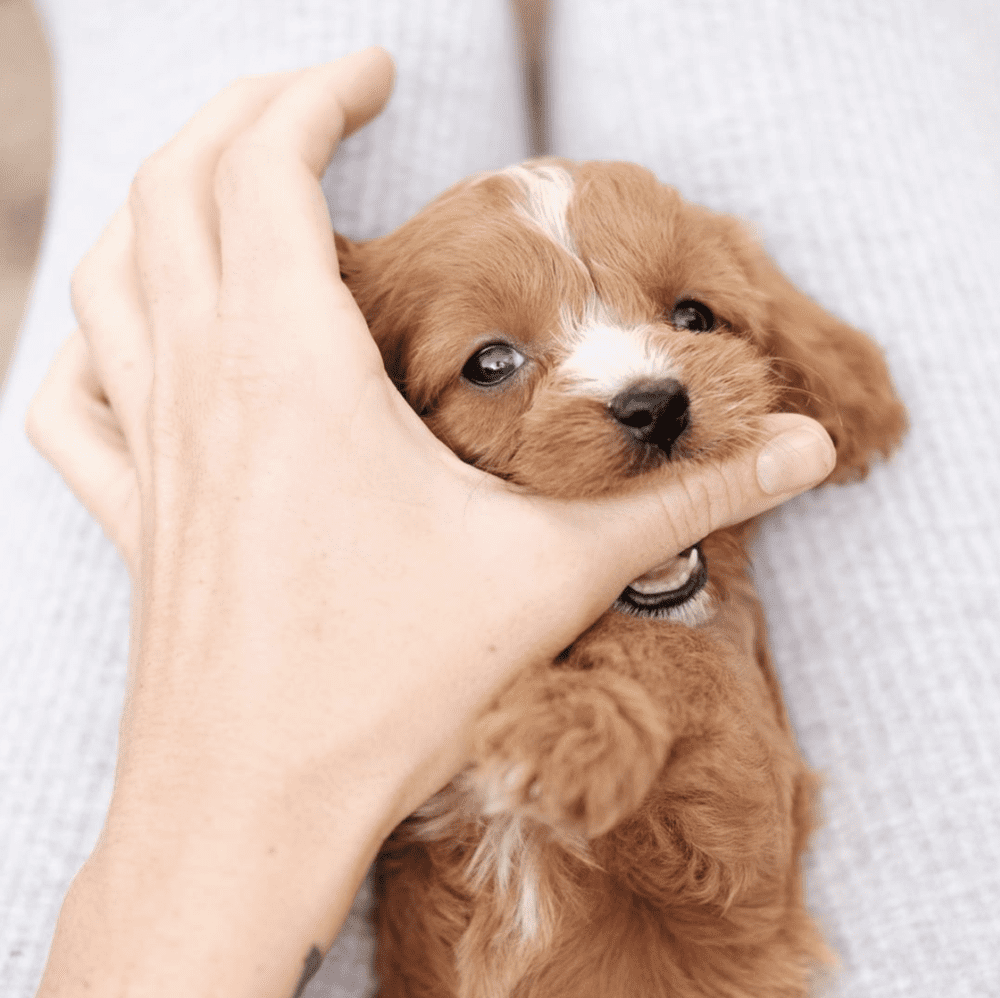 Training Resources
Zak George and all of his resources are golden. He has a YouTube channel, a book and other resources as well. Please dive in and check him out.

Other Helpful Trainers to Reference: 
Kaelin Munkelwitz

Victoria Stilwell.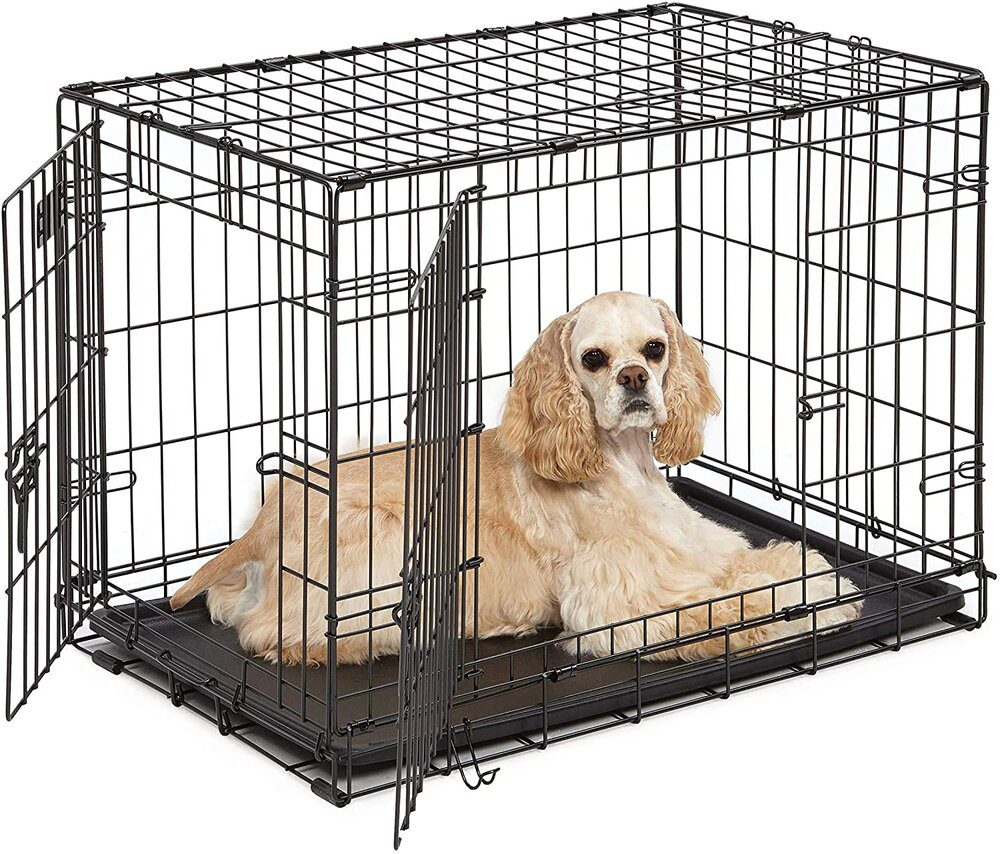 Recommended Crate
We recommend the 24-30 inch and the double door option!
Potty Training
We have set you up for success so do not stress! Be an attentive dog mom/dad and you will be on easy street. If you just want to know some basics here is a video from Zak George. 
After you watch this video you will see how starting training at 4 weeks of age has set you up for success. The way the puppies' living area is set up from the beginning teaches them the basic dos and don'ts of where to potty!
What food is best for my puppy/dog? 
We recommend Kirkland Signature Nature's Domain Salmon Meal & Sweet Potato Dog Food. It is a wonderful, quality food that you can feel good about feeding your pet! I love that it has never been recalled and that the company really cares about your pet!
Which wood chips should I use? 
The following link is for the wood chips we use, Feline Pine. Feline Pine, is all natural. It absorbs the odor and liquid quickly and smells like the outdoors!
Do not forget that dogs sense of smell is up to 1 MILLION times stronger than ours. So much of what they do is driven by their sense of smell. When we train them to go potty on earthy smelling things from the time they can walk up until you are ready to transition them to using the restroom outdoors, we are setting your house breaking journey up for so much success! We recommend starting your transition to potting outside with them around 16/17 weeks. 
What litter box is best?
I recommend getting 2 to start with if your puppy uses them. (Some puppies automatically go outside so you may not need a litter box). If your puppy uses the litter box, I recommend getting one for each main living area in your home and always keep one by the door you desire your puppy to use when eventually going potty outside. Having meal times near this particular litter box is helpful in training that this is the main litter box. With the litter box in the link below you will need to cut a door on one side for the puppy to be able to get into the box. When you cut this, leave about a 3-4 inch lip that they will have to jump over to get in.
Having a litter box in each main area decreases the number of accidents because it insures that the restroom is easily accessible to your puppy at all times. When it is time to transition to outdoors you will decrease the number of litter boxes in the home by one a week until the last one is by the door you desire your puppy to use for potty breaks.
You will move the last litter box outside the door. After a few days of it being directly outside the door, you will move it for the last time to the lawn to the location you are desiring your puppy to go. At this point you can either put the actual litter box in the lawn or you can sprinkle about a cup of the wood pellets directly on the grass. They will transition to that location as the main potty break spot!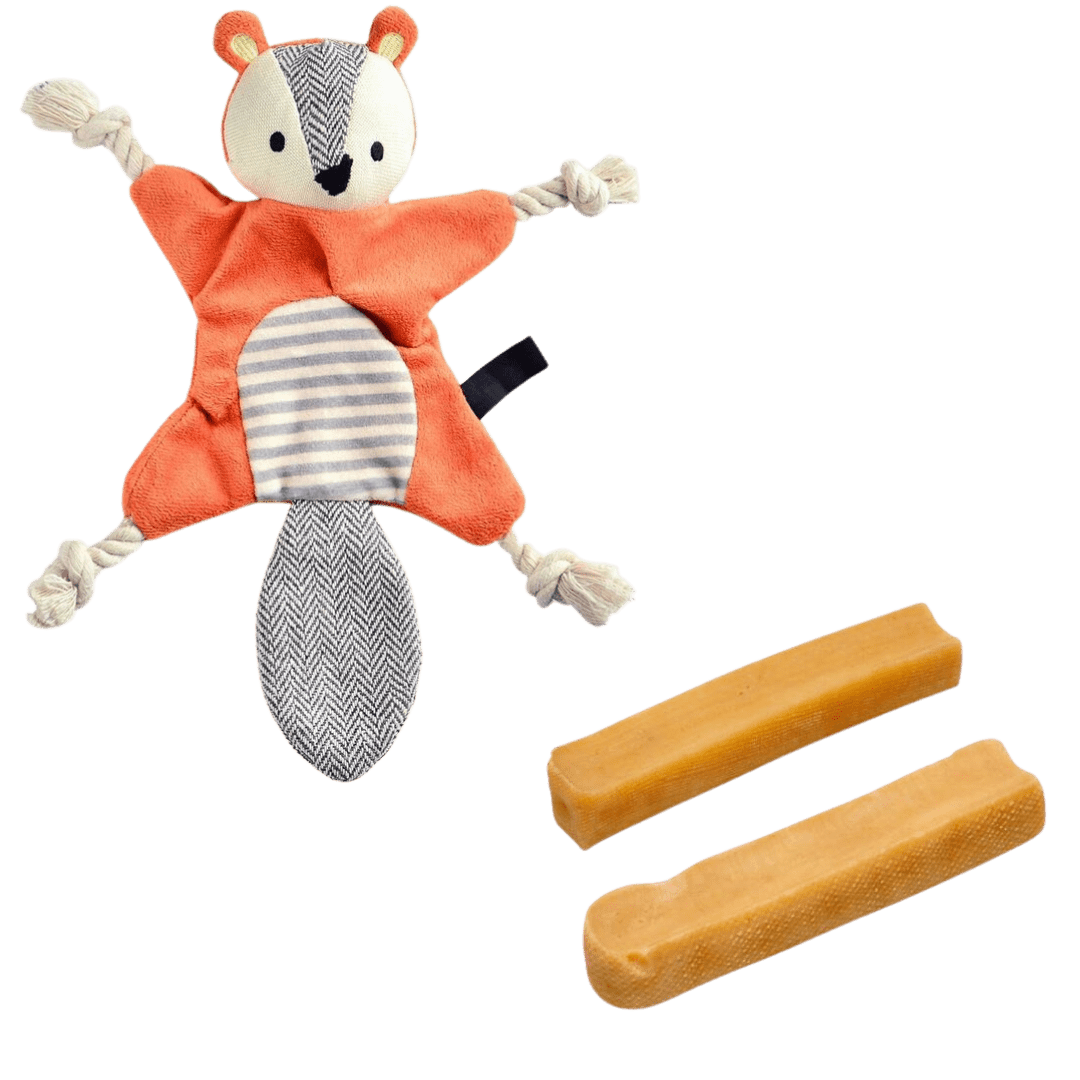 What toys and chews do you recommend?
These are a couple of of favorite toys and chews that you can buy online!
What treats do you recommend?
My fave treat is our Nuvet Plus Supplement! I would get it over any treat and sign up for auto ship. I feel stronger and stronger all the time that regular treats are the enemy of potty training. This you can feel confident with because you know that one tab is all they get, break it up into bits and give throughout the day. This way you know they aren't getting too much (with treats you lose track) between meals and give them stomach upset. Plus you know it is amazing for them!
Order using my code: 327250. You can also save an additional 15% and assure you never run out of NuVet by choosing the "AutoShip" option at check out and I highly recommend this option so that you don't run out and then get out of the habit of giving it to your puppy! 
What are the best carriers?
This is the personal carrier we use!
What are the best play pens?
Clearly Loved Pets is just amazing! I recommend getting the medium sized, shorter height playpen.  When you order please use code 10%PPP! When you use this code you will also get 10% off! 
What shears work best for trimming nails and hair around my puppy's eyes ?
These shears are a good choice for trimming hair around eyes, sanitary areas and nails.  The blunt ends are safe for wiggly bodies.  As your dog grows, you may need a different set of nail trimmers or have these things done by your groomer.

Follow us on Instagram
This error message is only visible to WordPress admins
Error: Access Token is not valid or has expired. Feed will not update.